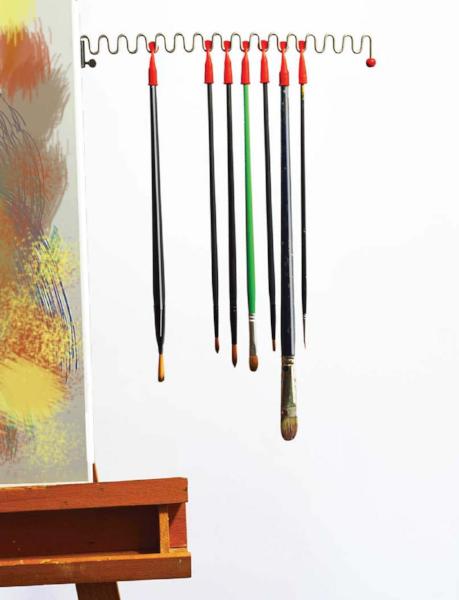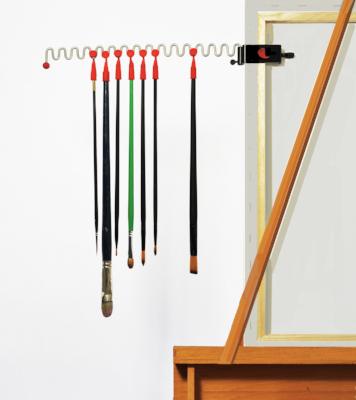 Brush Line Hanger - canvas/easel device
This Brush Line Hanger is a great new way to support your brushes during a painting session and store artists brushes in the correct, bristle down position to preserve their shape and prolong the lifespan of the brush,.
You can attach the Brush Line to an easel or canvas stretcher (fits regular and gallery wrap stretchers) without disturbing the front of the canvas. Product includes: 1 clamp, 2 screws (for adjustments), 1 stainless steel Line/wire
that holds up to 15 brushes, and 6 Brush Tails.
Additional Brush Tails  (fits most of the brushes) can be purchased separately.
Robust, all metal construction.