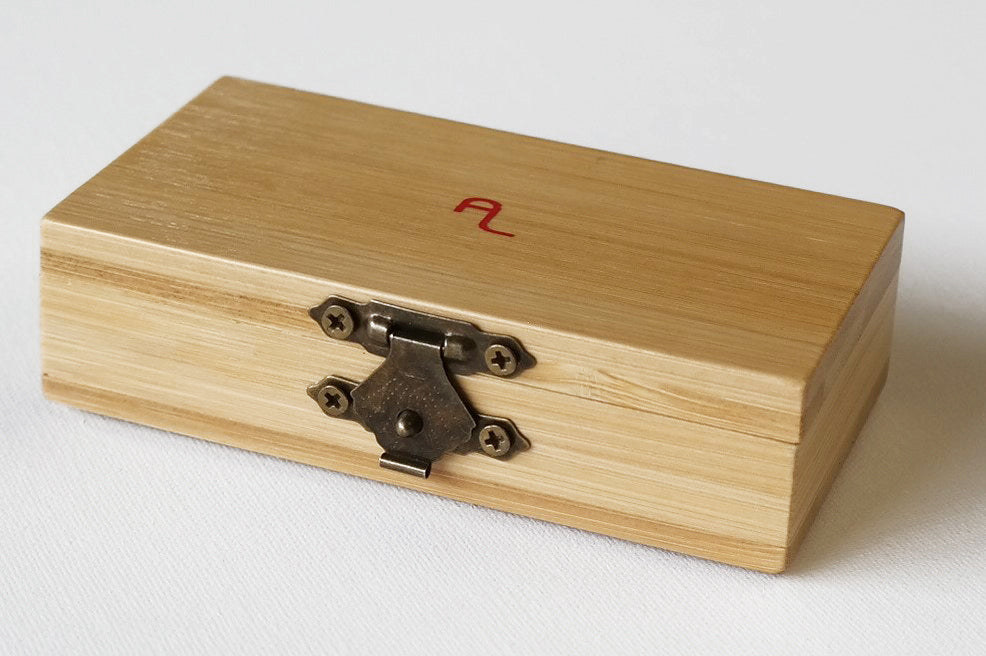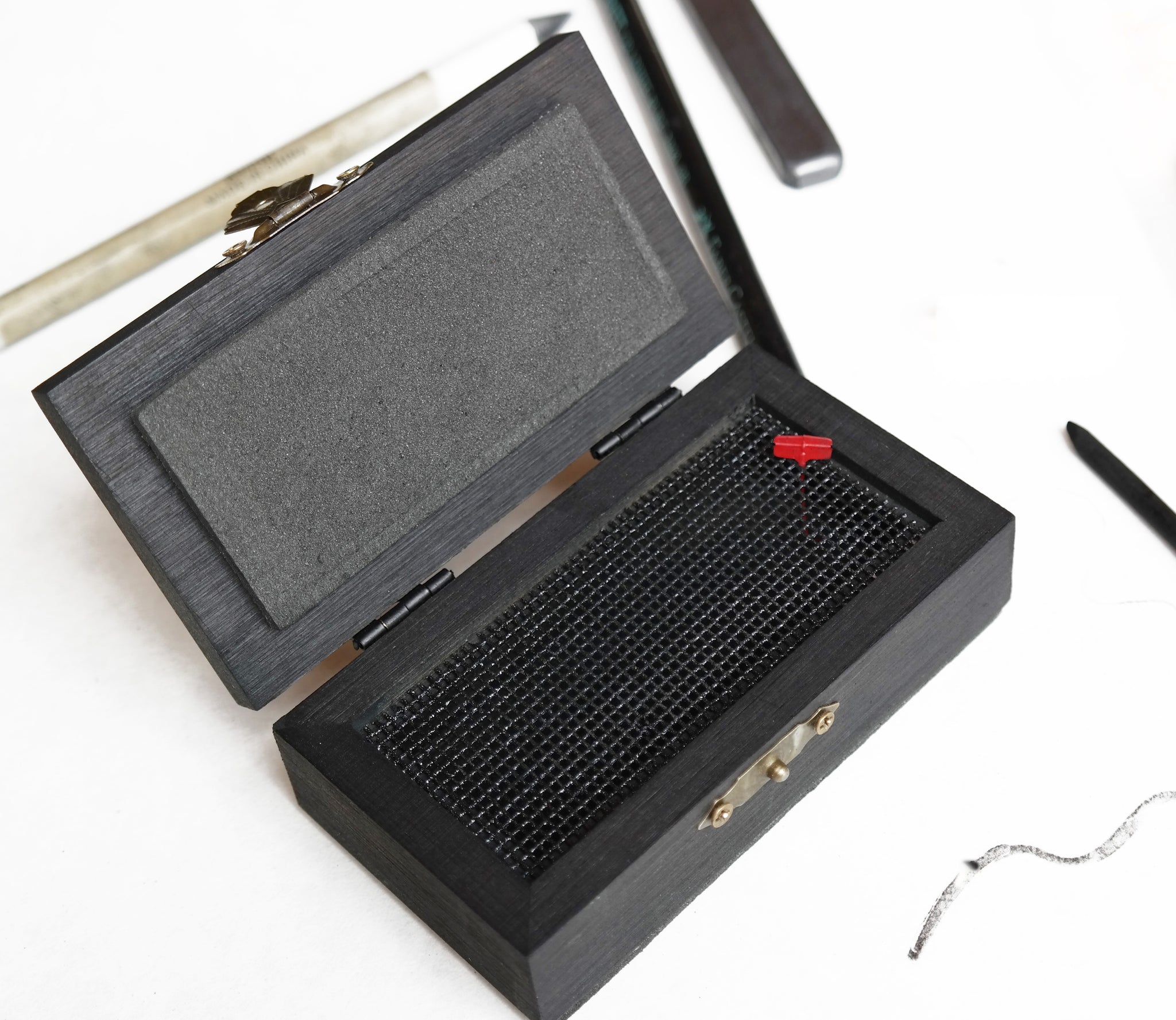 Charcoal Pastel Sharpener with Recycling Bamboo Box
This new sharpener with it's abrasive screen can sharpen charcoal sticks or pastels quickly without creating a mess by letting the shavings fall through the screen and settle into the enclosed container below.
By easily removing the screen the user can dip any drawing tool into the powdered charcoal or pastel dust and use it as desired.
A rubber sponge on the lid is designed to lay tightly over the sharpening screen in the container to prevent any dusted charcoal from spreading around.  
       Sanding Screen removes material fast
       Resists clogging and build-up
       Waterproof screen can be washed and reused
       Will outlast and outperform heavy-duty abrasive sandpaper